Proud to be top rated photographer in Ireland and Dublin
5-star reviews
Dear Daniel, As a bride travelling to a foreign country for her wedding I knew that I needed a photographer that I could rely on. Though I knew based off of previous reviews that Daniel would be good, on my wedding day he exceeded all of my expectations.
The moment I saw Daniels photography portfolio online I loved his work & knew he would be the photographer for our wedding day. From the first time I contacted him, he was friendly & accommodating. Daniel was just so professional, patient and kind both on the day and in the build-up to the day.
Daniel made both myself and my husband, our families, bridal party and guests all feel so at ease, relaxed and comfortable which allowed us all to enjoy the day & forget about the cameras. He was extremely professional, organized and friendly. His style of photography was exactly what we were looking for. I can't get over the quality of the photos that we have received and I am already struggling to pick what ones to select for the album as I love them all so much!
We would 100% recommend Daniel to any upcoming wedding couple, you will not be disappointed on quality or service. Thanks again Daniel!!
Caroline & JJ
As a photographer myself – charaberkphotography.com I am proud to make a choice like DKPHOTO (since everyone was asking who is going to photograph my own wedding:), I would definitely work with him again! Thanks Daniel! Thanks a million!
Chara and Mark
"Anyone who knows me knows how photo obsessed I am – I have a MASSIVE collection of photo albums dating back to the 80s and I love flicking through them from time to time!
So when we got engaged the first thing I started looking for was a wedding photographer. I trawled the internet unable to find someone who ticked all the boxes until I found DKPHOTO – the second I laid eyes on Daniels website I was in HEAVEN!
I had butterflies in my stomach flicking through all the beautiful photos and 5 star reviews – we were delighted Daniel was available for our wedding and we booked him straight away.Daniel was an absolute DREAM to deal with from start to finish.
On the big day his calm and confident nature puts you at ease straight away and it really is wonderful to be photographed by someone with such an artistic eye. And he is so discreet you nearly forget that he is there!
Our pics arrived this week and we are absolutely over the moon with them – I dunno how I got any work done at all sneaking back at every chance to look at them again and again! They arrived in a lovely little engraved wooden box and this impressive finishing touch just highlights Daniels level of perfectionism. Our wedding photos are just magical and I will cherish them for life. There is nothing that daniel did not capture and our friends and family are blown away by them. I will have to refrain from wanting to print every single one of them!
Thank you so much DKPHOTO for capturing the perfect shots of our special day, our expectations were very high and boy did you deliver!"
Claire and Daniel
Daniel was a pleasure to deal with, he is very talented and focused his attention on creating amazing images of our wedding day.
We had often attended weddings where we watched photographers almost take-over and run around like stressballs, we were keen to have someone chilled on our day so that we would have the best photos possible and enjoy the experience of having our photos been taken.
He was relaxed, calm and took the shots subtly in the background which for us was really important, we are really pleased with the results.
Aoife and Kevin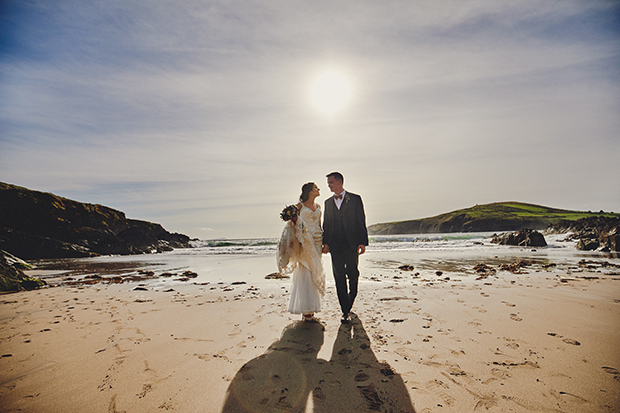 This wasn't the case with Daniel as I would always get a response within the same day. We didn't meet Daniel until the day of the wedding but he was like a ninja and only for the odd click of the camera you could barely tell he was around.
All our guests said how amazing he just blended in and was not intrusive in any way which led to amazing candid shots of ourselves and our guests. Unlike stories I've heard of people spending hours taking photos, our photos after the ceremony felt like they flew by with ease and daniel managed to capture some absolutely stunning photos. They are everything we could have hoped for and we can't wait to get our album.
Thank you so much Daniel
Emma and John
Daniel, We can't thank you enough for the most amazing photo shoot you did for us a couple of months ago. We wanted to capture our happiness not only in Poland where we got married but also in our home where we are going to spend the rest of our days together.
I knew from the day I saw Daniel's website and Instagram that we can only expect the best and I was not disappointed! Daniel was very responsive to our messages and a pleasure to deal with. It was one of the windiest days ever but we decided to take a chance and do it. What Daniel did was incredible.
The wind actually helped to get a few amazing shots with my dress flowing up in the air. We got our photos yesterday way ahead of time and we could not be happier when we saw them. We had our photos taken in Killiney Hill and Sally Gap in Wicklow.
We had an amazing time with Daniel, he made us feel so comfortable and did magic with his camera. We could not recommend Dkphoto more highly. If you are looking for professionalism, attention to detail and fantastic effects you just found your photographer!
Thank you again
B & C
From the moment I saw Daniel's photos on his website I knew that his level of professionalism and style was exactly what I was looking for (after hours of trawling through the internet looking at photographers websites).
I was afraid to get my hopes up as I thought that judging my his high standard of work he would be way above budget for us. I am a true believer in 'you get what you pay for' and I felt that Daniel was exactly that.
He was a true professional from the very beginning to the very end. He was so discreet throughout the wedding day and the final product was of an amazing standard.
We were so beyond thrilled when we received our wedding pictures. The photos really captured the emotions, atmosphere and essence of the whole day. We just couldn't have been happier with them. I cannot praise and recommend Daniel enough.
I can guarantee that if you book Daniel for your wedding you can rest assured that he will do a superb job.
Lorna and Brian
They are absolutely stunning and I can't stop staring at them! My heart swells with happiness every time I look through our collection. Daniel did an amazing job capturing our big day. Choosing a photographer from abroad can be worrisome and I am sooo thankful to have found Dkphoto.
On our wedding day, Daniel instantly made us feel at ease and comfortable. He is super professional and a delight to work with. From the beginning he was super responsive to all our questions and how our contract would work. On the day of He started of by meeting with each of us individually, giving us his game plan and asking if there were any specifics we wanted from him.
He scouted out the most amazing photo spots and planed the locations timely. Throughout the day and into the night we hardly even noticed he was there but somehow he managed to capture every special moment. The moments he captured are now memories of our day we can cherish forever. Book with Daniel, You will not be disappointed with his work!
Christine and Brett
I can't say enough great things about Daniel from DKPHOTO! He was the most amazing photographer, he was friendly and accommodating. He made it his mission not to take us away for too long, so we could spend as much time as possible enjoying our friends and family yet the resulting photographs were so amazing.

His relaxed photography style throughout the day resulted in so many wonderful candid shots of all our guests and ourselves capturing every emotion of which there were a lot! We can't thank Daniel enough and would recommend him to anyone who asked.
DKPHOTO is a must have in your wedding! We were very grateful to have him as part of our special day. He puts his art, soul into what he does and his attitude during the day leaves you with big smiles! The results are what you see, no need to say a word, his photographs are inspirational!