Markree Castle Wedding photos by DKPHOTO PHOTOGRAPHY
I am taken to the west of Ireland with my brides and grooms very often and I absolutely love an excuse to get out and about in the beautiful landscape of County Sligo.
Home to the famous Irish poet W.B Yeats, it is easy to understand how he could write such beautiful poetry about the landscape that he loved so dearly. From the stunning shoreline to the rolling hills, the rugged landscape and the scenic views, Sligo is a very special location for an alternative wedding destination for any wedding couple looking for a dream destination for their wedding day celebrations.
Sligo is a firm favourite with Brides and Grooms coming to Ireland for a destination wedding
and for Irish wedding day couples that have always dreamed of a country wedding with the WOW factor. There are some stunning Irish Castles to choose from in Sligo if you have always dreamed of having your wedding day celebrated in a location of historical significance. One absolute gem of a location is Markree Castle, in Collooney, County Sligo
Markree Castle Wedding
is a newly refurbished Castle in Sligo that specialises in weddings. It is an absolutely stunning venue if you are looking for an exclusive venue to take over for your wedding day celebrations in Sligo.
The winding driveway leads you towards this private castle and as the tree line gives way to this incredible castle you really do get the WOW factor. An impressive external staircase brings you through to the reception area with a 6ft fireplace and stunning staircase to feast your eyes on.
They have a small chapel if you are interested in a civil ceremony on the grounds and it is beautifully restored to its former glory.
If you are sick and tired of function rooms when looking for your perfect wedding venue, then you will be very excited to hear that they don't have one. Instead, your wedding guests will be welcomed into the beautiful dining room of Markree Castle where they will marvel at the intricate décor. The dining room has gold leaf detailing and stunning mouldings that surround the ceiling and curved doorways, ornate mirrors and glittering wall lights and chandeliers.
Markree Castle is well worth a visit to Sligo.
The meticulously kept gardens and walkways make for beautiful wedding day photographs for the bride and groom. But there is a picture-perfect moment around every corner with the castle so if the weather is against you on your wedding day, there is nothing to worry about.
Markree Castle is well worth a visit to Sligo. I would love you to look at some of the photographs that I have captured here.
I am sure that you will agree that this is a very special alternative wedding venue in Sligo. It could be yours!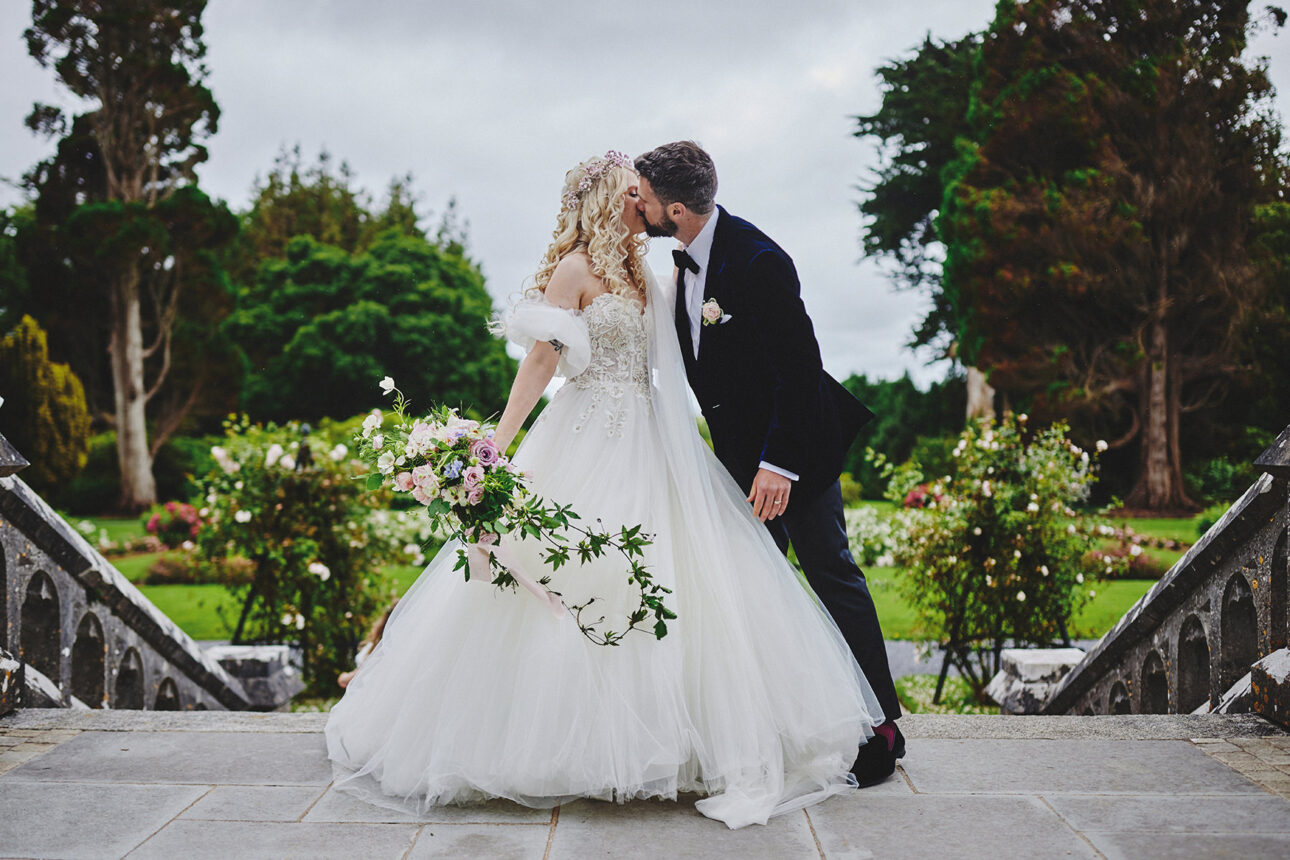 For more information on this beautiful Sligo area:
https://www.dkphoto.ie/bride-guide/how-to-choose-the-right-wedding-photographer/